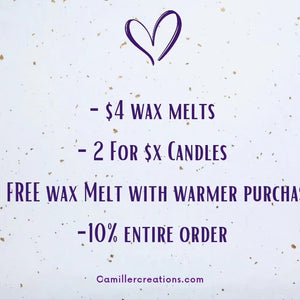 Image with text
Get $10 off every 2 candles
$2 off every wax melt wyb 5
Free melt wyb a warmer
10% off your entire purchase at the end
No codes needed. 😘
Tell a friend.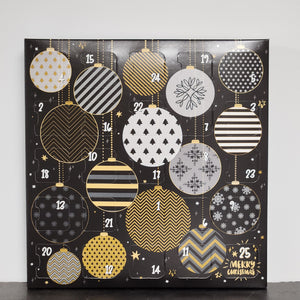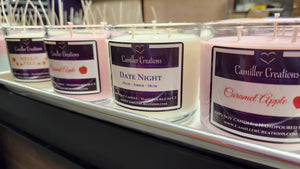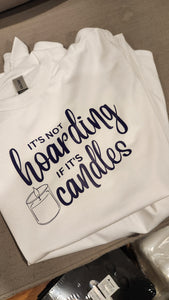 it's not hoarding if it's candles T-shirt
A little about our candles...
1. They're ALL natural!!  Yes, you read correctly!  We use 100% all natural soy wax in every candle and wax melt!  No blends, no paraffin!  Not only that, but our wicks are pure cotton and paper blends, which means no zinc or lead!
2. They're 100% handmade! (Everyone knows handmade is better)
3. Each candle is scented with the highest quality fragrance to fill your rooms with luxurious and delicious scents all the way to the bottom.
4. There are over 40 fragrant scent options to choose from!
We love helping customers find the perfect scent for you, so if you're shopping online, feel free to hit the "Chat" button for live recommendations to match your taste. Happy Shopping!